MY STARWARS GUEST BOOK
What do You Think

Do you think my site is it good, Bad, all right. Give me your opinion. Also if you would like your web site linked then tell me.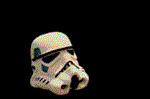 Tell me what you think:

Use the force and please tell me what you think. Theres more to come, I promise
Click HERE to see what other people have had to say about my site.